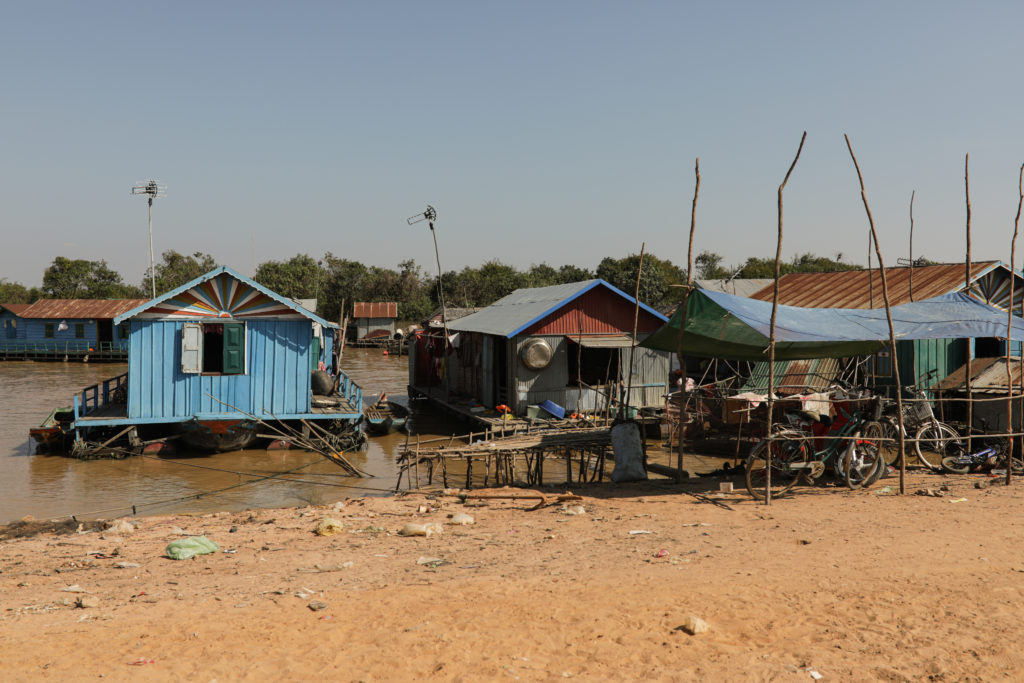 Floating village in Siem Reap, Cambodia
While cycling towards the floating villages of Phnom Krom, close to Siem Reap, we met very welcoming kids who jumped on our bicycles and begged for money. Good that my friend Marion was ready to show them the "Scooby-Doo". We ended up spending the whole afternoon there, playing, taking pictures and received sweet hugs. I enjoyed their joy, especially in this tough environment. The floating village was placed before the main tourist attractions. They were so poor – money wise – the smells were bad, no hygiene, no fresh water, no sewage. No toys, no future, no dreams. Yet – big smiles. Even their parents joined our games. 
When I picked up my camera, they forgot the "Scooby-Doo" and were full on technical toys. So – I can't tell for sure that all pictures were taken by me. The close portrait here was taken by the girl in the colourful shirt above.